Why Using a Paid or Ready Made Theme in WordPress is a Bad Idea?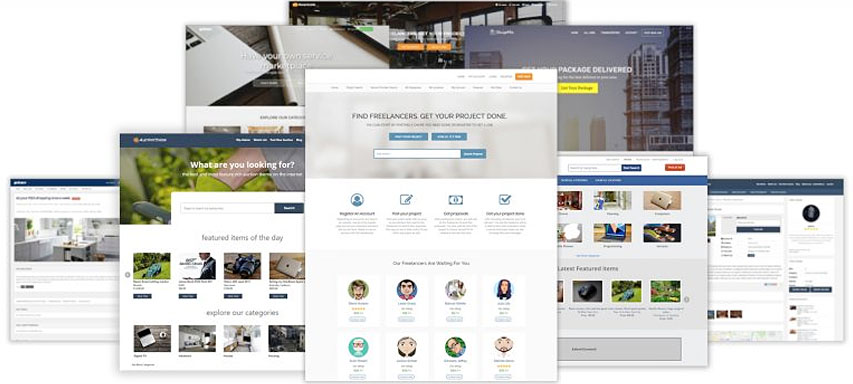 To initiate the process of Website Development, choosing a theme has become the first world problem.
Some common questions that give birth to this problem are, "Are paid themes a good investment?" "Do themes don't require a developer?" or "Do themes make the maintenance easier?"
This article will throw a truth bomb that no other agency or freelancer would tell you. Themes make your website slow and they don't even provide what they claim to.
Divi theme whose annual rental pay is 89$ is the slowest theme ever encountered Moreover; for practical usage, it takes more than 5 seconds to load the site. How could you even imagine that the complete website would be loading within 2-3 seconds?
The premium themes and it's
"Do anything and everything"
luring all over the internet is nothing but a way to mint money. I'm not denying that a non-developer doesn't keep the potential to build a website using the theme until it starts to feel that the website doesn't look the way it was looking at the preview. To add to that, a blogging website is the most basic website that wouldn't require a
web development agency
. But who knows if it's even secure?
It's not the customers' fault. It's what is just visible and looks easy because it saves money, energy and time. But if it was that easy, why would developers force to build custom theme websites only?
Bytegrow Technologies have tailored all its websites customized and hold a track record of a maximum of 3 seconds loading speed.
Increasingly everyone is moving from a theme-based website to a customized theme. Does that mean using the paid theme is a bad idea? Let's find out.
The premium theme homepage for a traveler's blog has got the perfect vibe and feel. Now, if you upload two videos, there are high chances that both the videos will start playing altogether and there goes your user-friendliness of the website. Option left? Hiring a WordPress developer.
Don't hassle if you have a website causing issues contact us to get the website redesign with high-performing custom service!
Some of the Shocking Facts and Figures that will convince you to drop the idea of A Theme-Based Website:
There are around 117 themes in the WordPress Directory authored by Automatic, the parent company of WordPress.
Amongst 117 themes, how many themes actually, get updated with fresh codes? No, it's not even 50%.
Only 29% are updated and fresh with codes that come to only 34 themes. That's right. All the other themes are stale like a rotten banana would.
Why has WordPress kept the old, outdated and obsolete themes still intact?
The 71% of Automatically downloadable themes are still laying in the WordPress Theme Directory with expired shelf life because it creates an impact that their theme collection is Bigger and dynamic.
Themes without an update for over 1 year is kept hanging for a sheer play of laying a bet.
The Good news is it is banned in some countries and states to keep the unsanitary stuff aside.
It's crystal clear why using WordPress free or paid themes is a super obnoxious choice to make. But sometimes, when you're a beginner and have to choose a theme for initial purpose, you can still go ahead but choose it strategically.