Our clients are featured in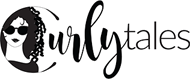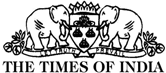 Key challenges faced by online real estate companies
As the real estate and property search, sales and purchases are getting converted to the digital realm, having a real estate website is a must for realtors. Here are some key challenges that real estate web developers face:
Low inventory. Without an inventory, real estate businesses have no income. It is a major challenge to find listings in a low inventory market. It is crucial to expand your business's sphere of influence. Referrals are a great source to generate leads in the market.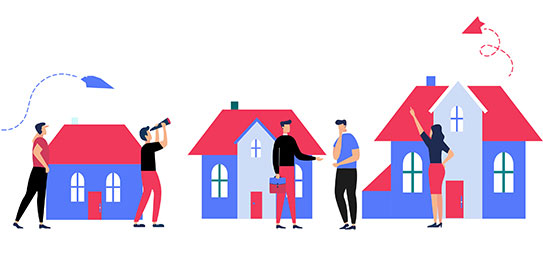 Not maintaining your real estate website. Everybody has an IDX website these days. To compete with the listing portals and to stay ahead of the competition real estate businesses need to update their real estate website on a daily basis to stay relevant. As the website content will grow, search engines will come to recognize your business as a trustworthy source of local information.
Not adapting to technology trends. Real estate businesses don't understand the need for regular algorithm updates, better data security, improved privacy policies, updated market automation, better SEO practices, and technologies like smart homes to keep pace with the new trends and give customers a better user experience. It is crucial to grow your real estate business.
Lack of focus on building organic traffic. Prospects use search engines every day to find local products. Real estate businesses fail to generate organic traffic that can help businesses to grow their visibility online in search results. Real estate businesses should understand the need to use appropriate keywords and implement metadata to improve their website's appeal.
01
CMS Integration Solutions
Bytegrow builds websites using the latest web development tools and techniques. Our websites are built with CMS using WordPress. It helps easy management of the content on your website. You can easily add listings and new properties or make any changes on your website at any time.
02
Custom Website Design Services
Our real estate web developers create custom designs tailored for your company. We create modern websites with high visual user interfaces and build a unique and beautiful design. We will help your company to strive and push on search engines to get more online traffic.
03
Responsive Web Development Solutions
We create responsive and fast websites that are both desktop, Ipad and mobile devices friendly. Our websites are optimized to work seamlessly on all platforms such as iOS, Android or any other device. Our developers create automatically adapting websites to any size of the screen it is viewed on. It will look attractive on any device and give clients a great experience.
04
Real Estate Website Maintenance
Bytegrow not only builds a reliable website for your company but also takes care of website maintenance to keep your website up to date and constantly adds new features to improve your online presence.
05
Support and Technical Maintenance Services
We provide comprehensive continuous technical support such as daily back ups, website hosting and security upgrades. You have a whole business to run, so we offer ongoing website assistance to make your life easier.
Dominate your local market with an optimized
Real Estate Portal
Essential features offered by Bytegrow Real Estate & Property website development solutions:
Attractive real estate web designBytegrow builds custom, highly creative, fully-featured and beautiful designed websites so that clients get an amazing user experience.
SEO oriented real estate web development Bytegrow helps in effectively optimizing your site and helps listing your website on the first pages of search engines.
Time-saving effortless backend management Our real estate web development team provide insights and analysis of real time data.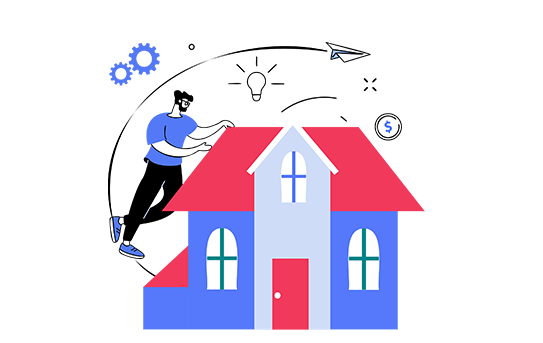 Seamlessly working responsive design We build websites that run and load fast and give customers easy navigation and a smooth experience.
Improved data security Bytegrow ensures that your website data is completely protected and helps instill trust in clients.
Better CRM Bytegrow offers integration with CRM systems for you to easily manage all your clients and leads in one place.
Builds Brand Reputation With our integrated website development, we create sophisticated and professional real estate websites that improve your online authority.
Build company profile We help you present an attractive overview of your company and its values, vision and missions.
CMS development solutions Our developers create custom CMS websites according to your company and your clients.
Live chat We enable live chat option for your website for easy and quick response to clients or queries.
Flexible payment getaway options Bytegrow websites offer multiple payment gateways for clients to do easy transactions with their preferred method.
Multi-lingual Website Design We offer to build multi-lingual real estate websites so that it is easy to connect with clients from all over the globe.
Broker/agent ratings
Contact seller/buyer
Add/listing properties
Map integration
Activity management
Property suggestion
Meeting scheduler
Search bar with filters
Vendor management
CRM integration
Complaint management
Push notifications
Lead management
Live chat/support
Currency converter
Subscription
Property booking
Area unit calculator
Mortgage calculator
Property listing
Secure payment mode
Appointment reminder
Profile management
Sign-up/sign-in