Our clients are featured in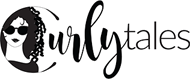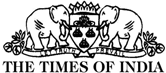 Key challenges faced by business owners while developing a directory and marketplace portal
A directory and marketplace should be able to provide consumers with a fully-featured and powerful place to buy products or services. A multi-vendor marketplace should give customers the satisfaction of shopping on a well-developed and seamlessly working marketplace. Following are important points one should avoid while building a directory and marketplace:
Not having up to mark search engines. A major challenge faced by marketplaces is not having an equally integrated marketplace for the buyers as well as suppliers. The user experience is very low as the search engines are not properly optimized and the searching process is complicated due to the lack of relevant use of keywords.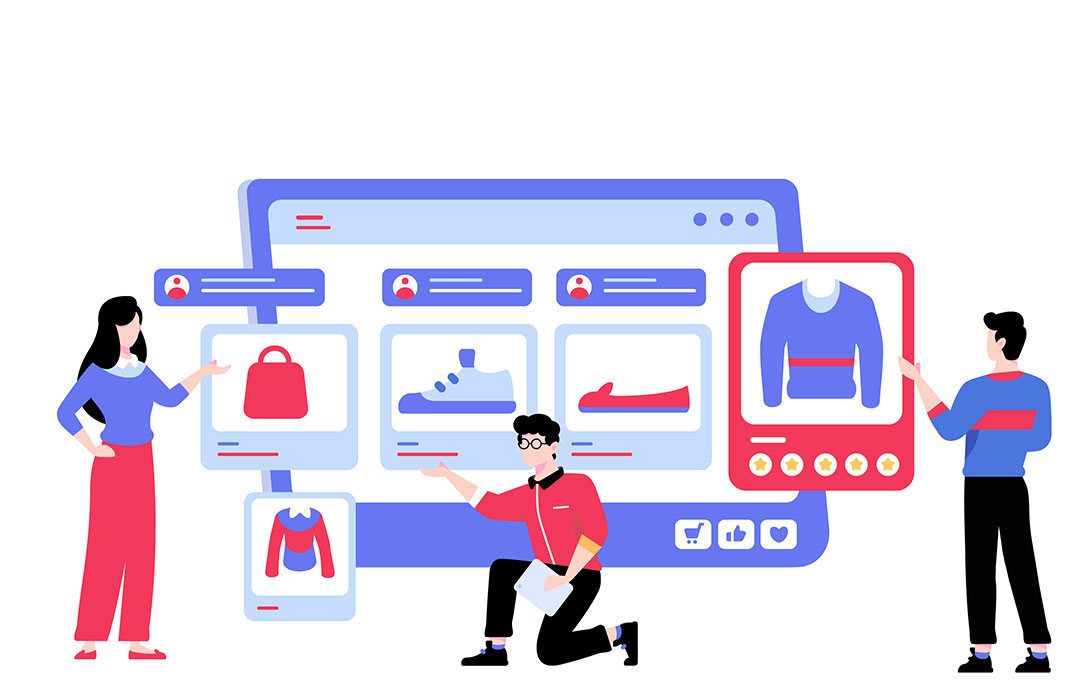 Low customer acquisition. It is important for a marketplace to grow and generate profits by gaining new customers. Marketplaces need to increase their brand awareness by getting brand advocates, incorporating storytelling into the marketing strategies to engage customers or by providing users with guides and guarantees.
Not keeping track of your vanity metrics. It is crucial to make data driven decisions and to understand the success and failure of your business. To understand how your marketplace is growing you need to measure the total registered sellers and buyers and compare it with active users.
Lack of customer retention based business model. Having loyal customers who order products or services frequently are major source of revenue for a marketplace. Businesses should introduce monthly subscriptions, loyalty programs provide high level customer service and give customers bonuses to make retain the customers and make them happy.
01
Complete control to Admin
Bytegrow built marketplace's will have full control with the admin panel. You will have complete control over the commissions, other sellers/vendors, products/services sold and much more. Admin also gains commission on every order or purchase without investing in inventory. You also get full control of every vendor activity.
02
Customer satisfaction and more conversions
Customers get a variety of product catalogs and competitive pricing, which increases the conversion rate and improves customer experience as they choose from products offered by multiple sellers in the same place.
03
Easy to use for Vendors
Our marketplace will offer complete transparency and freedom to sellers/vendors, so they trust your marketplace, quickly set up and start selling.
04
Easy product management
Our built marketplace solutions allow easy management of products for the sellers. The vendors can easily add or edit their products and their information.
05
Commission set up
You can set up flexible commissions for sellers based on their products or popularity. You can add fixed or percentage-based commission and set rules. You can easily add tax and calculate the total commission on any order.
06
Support for various payment gateways
Bytegrow offers various payment options that you can provide to your customers. Also, our developers build adaptive payments in which the seller amount and the admin commission automatically get paid separately.
07
Returns and Refunds
Our services can provide the feature of easy return and refund for your buyers. You can offer these services so as to gain customer confidence.
08
Product comparison
You can allow customers to compare products or filter them and let them choose from various vendors. Bytegrow gives the opportunity where you can enable the customers to review and rate sellers too.
Our all-embracing Directory and Marketplace Solutions features
Be on top of the market with a marketplace and directory.
Bytegrow's marketplace website development and directory software development solutions offers these features while building a marketplace for you so as to maximize profit as well as give customers a great shopping experience. These are the features that Bytegorw will take care of
Multiple Sellers/Third Party SellersAllow third-party businesses to join your marketplace and rocket your sales and revenue. We provide rich features for sellers to onboard with easy to navigate dashboard and control panel.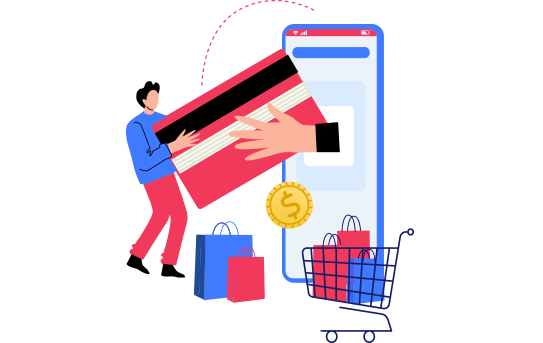 Orders & Delivery Automatically split and distribute orders to your sellers, with integration of third party shipping companies that makes the process easy and automate.
Directory Control The admin can easily enable or disable products created by users and manage all the payments, processing of orders under one roof.
Easy search Better customer experience because of easy reach to any directory by using multiple searches and filter options.
Create directories The sellers can create their own directories with various attributes like prices, product category, location and many more.
Product control Offer third parties to do their own product management, and you can keep track from the admin page.
Accounting Allow transparent payments and open accounting of taxes, payments, commissions with automatic invoice management.
Drop-Shipping Allow Vendors to ship and deliver products directly to your customers, using their own shipping method without any hassle.
Unified notifications Send notifications to Vendors, store owners and buyers via SMS, email, etc. and give timely information to increase the trust of customers.
SCHEDULE TIME TO TALK
Get free consultation and contact us for your project idea to turn it into a cutting edge digital product.
Directory & Marketplace based companies we have helped to grow from scratch
Directory & Marketplace Website for a Zipfox
Country: USA
Industry: Directory & Marketplace
Tech Stack: Laravel, Twilio, HTML, CSS, jQuery, Ajax, Stripe Payment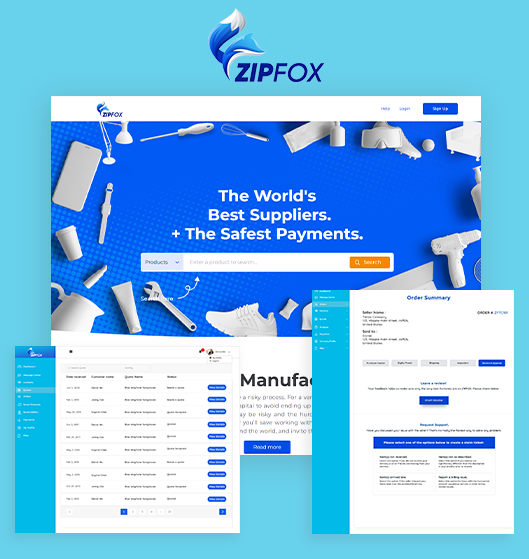 Directory & Marketplace Website for Online Tutoring Company
Country: USA
Industry: Directory & Marketplace
Tech Stack: HTML, CSS, jQuery, Woo-commerce, Ajax, Stripe Payment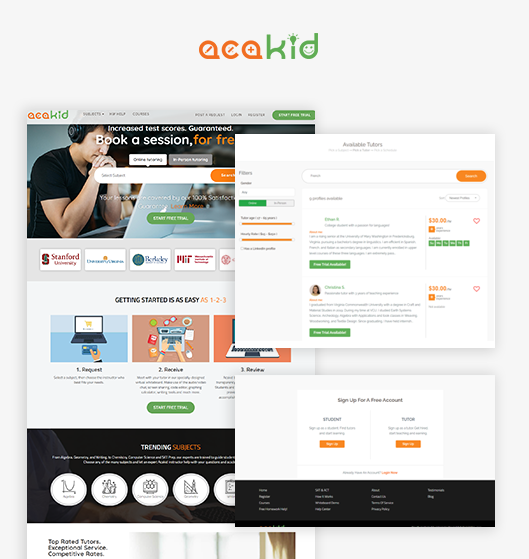 Industry Experience
We have specialization and exposure in a wide array of industry verticals
Industry Experience
We have specialization and exposure in a wide array of industry verticals
Great Reviews
.
97 Out Of 100 Clients Have Given Us A Five Star Rating On Clutch, Upwork and Google
Worked with Bytegrow on a very large and complex website. The project lasted a long time because when we first began, I was not truly prepared and continued to design the site as we went along. What began with 5 or 6 steps grew into dozens of steps, features, and pages. The team was extremely patient and put heartfelt effort into making our project a success. Great communication and took a lot of extra time to help me out - more than I could have asked, actually.
Allen Shatten
Councillor
Philatelic Society
Our website (a philatelic society) is a bit unusual. The deliverables met all our requirements. They included some very clever use of WordPress and plug-ins to give us special facilities that we can manage ourselves. After 12 months we reviewed the website and hired Bytegrow to make the changes. This process was very effective and was completed quickly and cheaply.
Dale Fernandes
Owner
Goa Car Booking
After the completion of the project, the business became more manageable and streamlined. The deliverables saved the company a lot of time and helped them focus on increasing sales in various media channels. Overall, they managed the project and communication well with professionalism and quality.
Baha Azari
CEO
Online Replacement Cushions
Hiring their team was the best professional decision I've made for my company. My website traffic went up by 45% after the site launch. Many customers complimented the accessibility of the pricing tool.
Chelsea
Production Manager
Snavely Associates
Bytegrow Technologies has successfully designed a friendly-user website. As a result, the platform has received positive feedback. The team has been communicative and collaborative in providing progress updates. They are attentive and creative in the workflow.
Lee Sheridan
Owner
Love Laos
Bytegrow Technologies has successfully created a seamless and appealing website in a timely manner and within the budget. The team maximized their development skills to exceed the client's business goals. They are prompt, receptive, and communicative throughout the workflow.
Manoj Jonna
Advisor
Ramped Careers
Bytegrow Technologies' efforts led to an increase in both applications and conversion. The team has an efficient project management process and they are readily accessible. Their openness to feedback and top-quality work make them a highly recommended vendor.