Our clients are featured in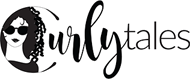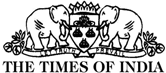 Warehouse Management
Our scalable and cost-effective warehouse management solution gives transportation and logistics companies access to easy-to-use data, strong connectors, and back support for crucial inventory intuitions. Additionally, it aids in the planning of efficient delivery and distribution strategies.
Transportation Management
Our talented experts are prepared to provide our clients with an outstanding transportation management solution to assist them in organizing, regulating, and tracking their vehicles. We also help manage all the documentation and payment details related to the transport.
Fleet Management
We offer intuitive fleet management solutions that are geo-facing & GPS maps connected to track vehicle details. Take full advantage of it and use it to effectively showcase your fleet's actions to the globe. Additionally, it incorporates fuel records, barcode scanning, and sign capturing.
Vehicle Tracking
At Bytegrow, we develop software for dynamic vehicle tracking systems that will support businesses at every step of the way. This software offers all the necessary details regarding the driver, route, vehicle, and other elements. Vehicle alarms, automatic tour structure, & driver management are some other features that can be integrated into these systems.
Inventory Management
As a supply chain software development company, we offers inventory management solutions for the better functioning of your business. Inventory tracking and monitoring are made easier by our created scalable inventory management software. With the aid of sales metrics, it keeps you informed about inventory levels and eliminates unavailable situations.
Documentation Software
The complexity of managing thousands of documents and invoices can be greatly reduced by using our online portals. We design great supply chain software that allows easy e-documentation, query section, online payment portal, and more. At Bytegrow, our professionals work to create the necessary software using cutting-edge methods and tools.
Feature of Logistics and Transport App Development Solutions
In-App Chat Support
Analytics & Reports
Ride History
Log Reports
On-Time Delivery Status
Real-Time GPS
Vehicle Management
Fare Estimation
Push Notifications
Programmed Order Scheduler
Invoices or Billing
Assignment Tracking
Logistical Packaging
Multi-Lingual
SMS/Email Integration
Reviews and Ratings
Fleet Management
Warehouse Management
Fuel Assessment
Path Optimization
Inventory Controller
Track Resources
Traffic Updates
Scheduling & Booking
Benefits of our Supply Chain & Logistics app solutions
Easy Order Management Our supply chain and management software solutions aim at providing easy order management solutions. With Bytegrow's supply chain management software development services, the business can effortlessly manage all its orders, accelerate growth and also manage payments.
Easy Billing With the integration of e-payment gateways in our supply chain and management solutions, we provide easy billing solutions. One can manage all payment-related queries, databases, and invoices in one place.
Smooth Documentation The process of documentation can be extreme for logistics businesses. With the introduction of digital channels, this complexity can be greatly reduced. Cloud computing solutions and e-paperwork can help decrease a lot of human workload and error.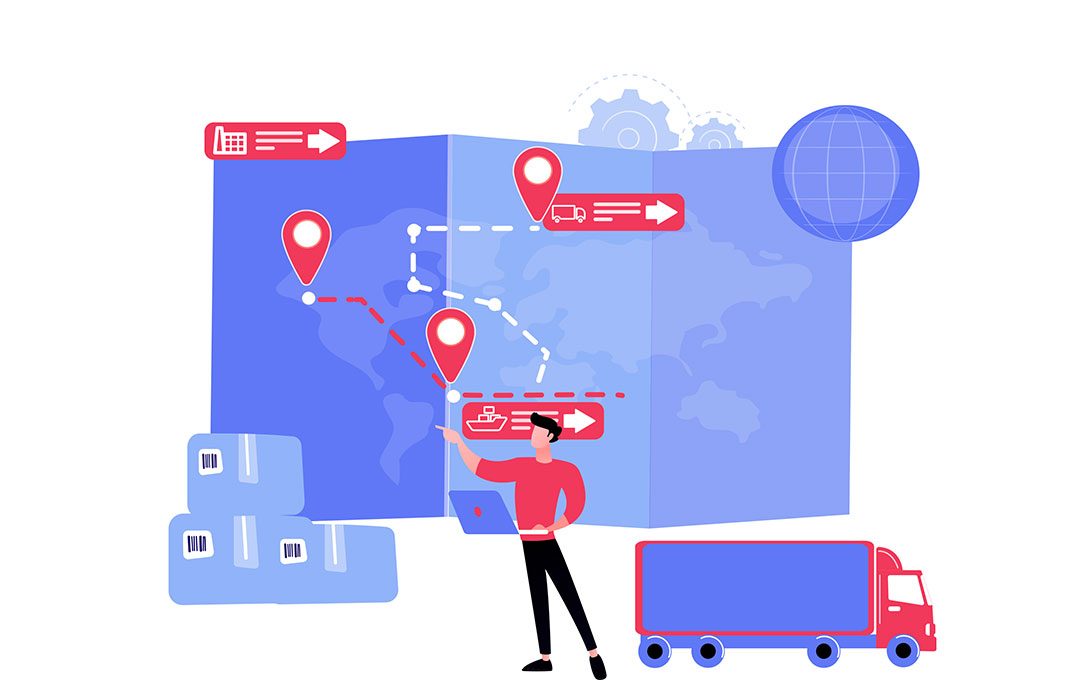 Better Productivity Bytegrow is a great place to get customized supply chain solutions that offer great productivity. By enabling your staff to handle shipment paperwork, track prices, and perform many other things efficiently with our designed technology-driven transportation and logistics management systems, you can increase the operational effectiveness of your company.
Real-time Tracking The logistic & transport business can enhance their supply chain management system with real-time stats and collected data by using our created websites and software solutions. Workers can use this to update the app if they are arriving early or running late. This helps in the better management of orders.
Reduced Time and Cost The collaboration of various supply chain and logistics services can greatly reduce human workload, cut down on excessive costs and also help use time efficiently. Our inventory management software development works with sheer determination to create personalized supply management solutions.
SCHEDULE TIME TO TALK
Get free consultation and contact us for your project idea to turn it into a cutting edge digital product.
FAQs
How does the digitalization of my supply chain and logistics business help?

With the use of supply chain and logistics services, businesses can now manage orders, payments, and documentation, all in one place.

Can the services be customized for supply chain and logistics management?

Yes, Bytegrow offers personalized services for supply chain management that perfectly suit the needs of the customers.

How can Bytegrow help in the management of logistics and supply chains?

Bytegrow houses a team of experts who are well-versed with the integrations and features used in supply chain solutions. These features include e-payments, e-paperwork, real-time tracking, and order management.

Is training provided after the implementation of the supply chain and management software?

Yes, our experts are readily available for support and management. We assist in user support right after quality assurance and implementation.
Supply Chain & Logistics based companies we have helped to grow from scratch
Website for Premium Transportation Service
Country: USA
Industry: Supply Chain & Logistics
Tech Stack: Wordpress, HTML, CSS, JavaScript, MySQL, jQuery, Figma, SEO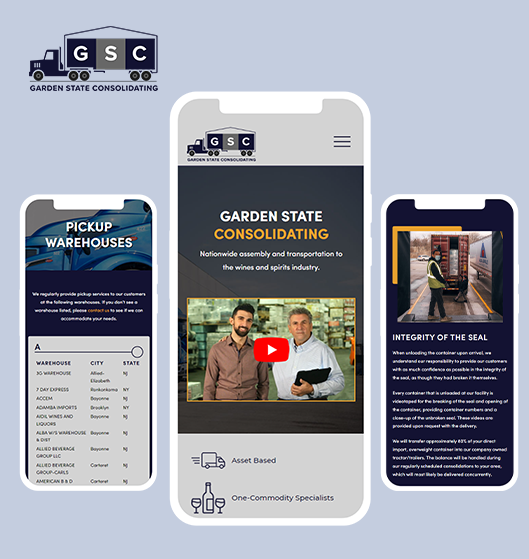 Informational Website for Centurion Logistics
Country: USA
Industry: Supply Chain & Logistics
Tech Stack: WordPress, HTML, CSS, JavaScript, MySQL, jQuery, Figma, SEO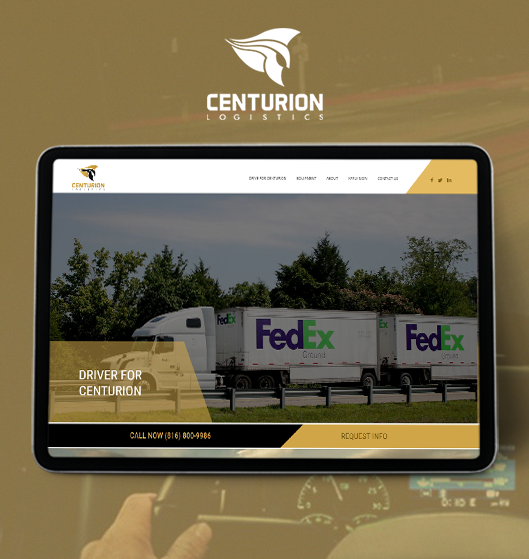 Industry Experience
We have specialization and exposure in a wide array of industry verticals
Industry Experience
We have specialization and exposure in a wide array of industry verticals
Great Reviews
.
97 Out Of 100 Clients Have Given Us A Five Star Rating On Clutch, Upwork and Google
Worked with Bytegrow on a very large and complex website. The project lasted a long time because when we first began, I was not truly prepared and continued to design the site as we went along. What began with 5 or 6 steps grew into dozens of steps, features, and pages. The team was extremely patient and put heartfelt effort into making our project a success. Great communication and took a lot of extra time to help me out - more than I could have asked, actually.
Allen Shatten
Councillor
Philatelic Society
Our website (a philatelic society) is a bit unusual. The deliverables met all our requirements. They included some very clever use of WordPress and plug-ins to give us special facilities that we can manage ourselves. After 12 months we reviewed the website and hired Bytegrow to make the changes. This process was very effective and was completed quickly and cheaply.
Dale Fernandes
Owner
Goa Car Booking
After the completion of the project, the business became more manageable and streamlined. The deliverables saved the company a lot of time and helped them focus on increasing sales in various media channels. Overall, they managed the project and communication well with professionalism and quality.
Baha Azari
CEO
Online Replacement Cushions
Hiring their team was the best professional decision I've made for my company. My website traffic went up by 45% after the site launch. Many customers complimented the accessibility of the pricing tool.
Chelsea
Production Manager
Snavely Associates
Bytegrow Technologies has successfully designed a friendly-user website. As a result, the platform has received positive feedback. The team has been communicative and collaborative in providing progress updates. They are attentive and creative in the workflow.
Lee Sheridan
Owner
Love Laos
Bytegrow Technologies has successfully created a seamless and appealing website in a timely manner and within the budget. The team maximized their development skills to exceed the client's business goals. They are prompt, receptive, and communicative throughout the workflow.
Manoj Jonna
Advisor
Ramped Careers
Bytegrow Technologies' efforts led to an increase in both applications and conversion. The team has an efficient project management process and they are readily accessible. Their openness to feedback and top-quality work make them a highly recommended vendor.