Our clients are featured in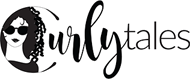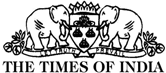 Key challenges faced by Retail and FMCG businesses:
Retail and FMCG is a very dynamic and highly competitive business. For your business to be successful, Retail and FMCG platforms should be organized, reliable and easily able to set up processes for data management. It should leave the best first impression on the customer and should be able to provide customers with a seamless experience. Here are a few important points to look out for while developing your Retail and FMCG platform:

Poor retail execution. Many retail businesses face challenges related to the execution process of consumer packaged goods or fast moving consumer goods. Businesses often lose more than 20% of total sales opportunities because of the fast moving process and not enough resources. Businesses are often at risk of having to remove these products from retail due to retail execution issues.
Not meeting customer expectations. Retail and FMCG businesses, many a times fail to provide a good user experience which lowers their customer purchase rate. Retail businesses fail to give customers a fluid experience because of poorly built applications. Customers expect to see relevant content, integrated data across all interaction points, in-store sales and have an integrated customer experience.
Failing to demonstrate sustainability. Retail and FMCG businesses often fail to develop a stable ecosystem entire all their platforms which lowers the customer bonding scores. Customers do not trust businesses that are not sustainable which lowers your business's revenue.
Lack of data management. Online retail and FMCG businesses do not have proper systems to acquire, store and process data which results in a data explosion. They fail to keep track of weekly consumer sales, shopper data, brand tracking and other metrics required to run a FMCG business.
Lack of proper marketing. It is a necessity for businesses to have a good marketing strategy. Businesses lack the required engagement with their consumers across many different channels. Retail businesses do not have the right technology and communication procedures to ensure all the marketing teams are on the same page and the customer gets bombarded with irrelevant messages.
01
POS Software Solutions
Bytegrow creates enhanced POS terminals to give your customers a highly personalized and exceptional experience using advanced technology stacks by POS software. We also help you get real time data about customers, their purchase history, availability and other information. The software also acts as a sales assistant, which provides you with cross-selling, upselling and other relevant suggestions.
02
Analyze your sales
We offer complete analysis and solutions to improve sales, plan stocks, know demands, and make sales decisions based on customer insights. We provide you with suitable technologies and frameworks to implement our analytic strategies to drive sales.
03
Warehouse Management
We will get data to maximize your labour utilization and lower the chances of obsolescence with Bytegrow's warehouse management solutions. We provide real-time data, transactions, storage and strategies to help direct task management.
04
Supply Chain Management
With Bytegrow's flexible and responsive supply chain, you can give customers a delightful experience and retain your customers. We help you in managing products, managing deliveries and picks. We help you solve critical supply chain challenges that your business faces in the most efficient manner while saving costs.
05
Mobility analysis
Bytegrow offers professional mobility solutions by understanding the current market trends. We will help you by evaluating real-time data and providing a proper monitoring system for data such as orders, task completion, business insights etc. We help you choose and implement solutions fir to the current problems.
06
Forecasting demands
With ERP for retail, we track previous trends and project future requests easily and more accurately. We help save inventory holding costs, increase sales, provide better production and fast delivery and improve customer experience with our ERP for retail.
Our Retail and FMCG Solution features
Expertise in ETL, Data Quality, ERP and MDM platforms.
Price and promotion tracking for easy data management and task management.
Retail analysis that gives insight and complete analysis based on each category.
Consumer Insight tells you the needs and expectations of customers and helps you in developing and launching a product.
End to End Warehouse Management with integrated modules for efficient functioning and reducing operational costs.
Integrated stock and inventory management with smart features to update on low stocks, new stocks, out of stock etc.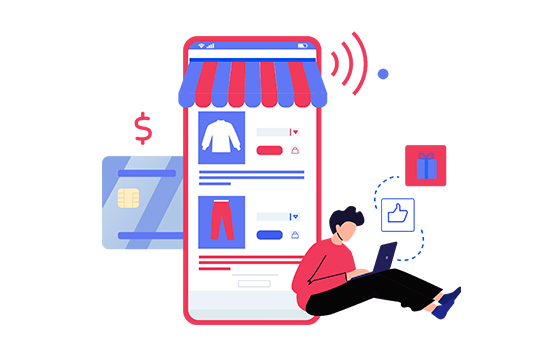 Coupons, Discount offers, and QR codes implementation to help promote And track performance.
Interactive dashboards reporting sales and inventory to determine profits and expenses.
Integrated transportation reports and route planning for efficient delivery and improving customer satisfaction.
NPS dashboards to map customer's history and customer purchase patterns to get detailed insights and make data-driven decisions.
Management and business dashboards to review wages, profits and other financial aspects.
Separate customer Complaint Section to answer queries and solve customer grievances.
Credit or EMI option
Creating & managing orders
Review & ratings
Multiple payment modes
Wishlist
Product addition
Push notifications
Add to favourites
Live location
Customer data
Searches & filters
Ad section
Multi-vendor addition
Employee management
Multi-lingual support
Product listings
Custom user dashboard
Order tracking and history
Profile settings
Product navigation
Manage store & products
Coupons and discount codes
Banners
Social-media login
SCHEDULE TIME TO TALK
Get free consultation and contact us for your project idea to turn it into a cutting edge digital product.
Retail & FMCG based companies we have helped to grow from scratch
Retail Ecommerce Website for Victoria Cator London
Country: UK
Industry: Ecommerce
Tech Stack: Wordpress, Woo-commerce, TWIG, JavaScript, MySQL, jQuery, PHP, Paypal, Stripe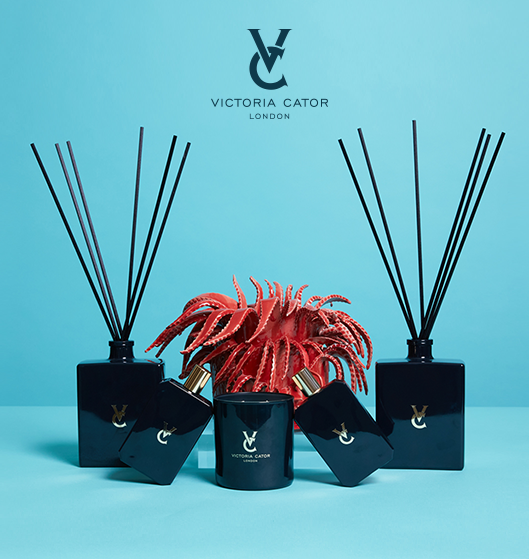 Retail & FMCG Portal for Sugarous Brand
Country: India
Industry: Retail & FMCG
Tech Stack: Wordpress, Woocommerce, Razorpay, HTML, CSS, JavaScript, MySQL, jQuery, Photoshop, Figma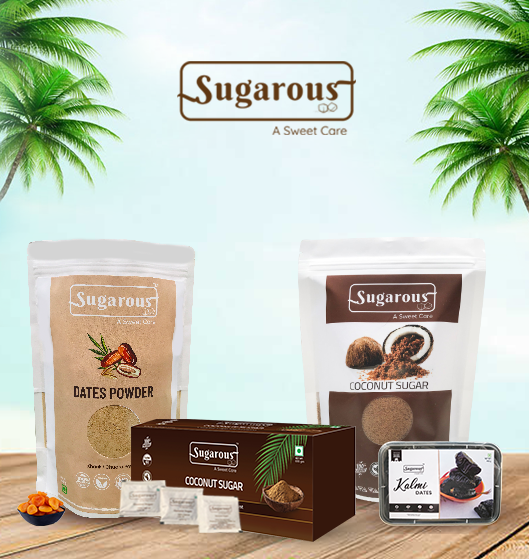 Retail Website for Guitars and it's Parts
Country: USA
Industry: Retail and FMCG
Tech Stack: Wordpress, Woo-commerce, MySQL, jQuery, PHP, JavaScript, HTML, CSS, Stripe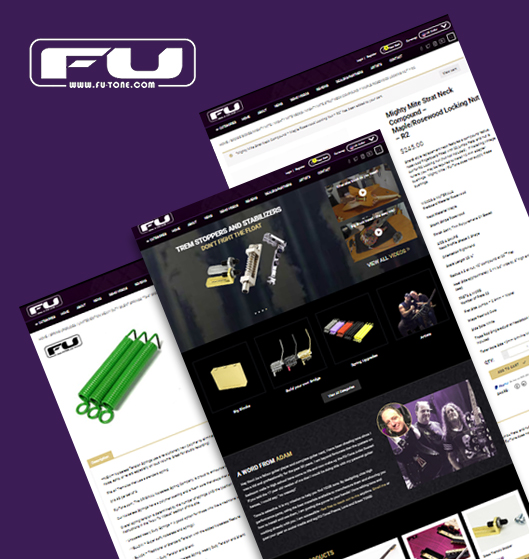 Industry Experience
We have specialization and exposure in a wide array of industry verticals
Industry Experience
We have specialization and exposure in a wide array of industry verticals
Great Reviews
.
97 Out Of 100 Clients Have Given Us A Five Star Rating On Clutch, Upwork and Google
Worked with Bytegrow on a very large and complex website. The project lasted a long time because when we first began, I was not truly prepared and continued to design the site as we went along. What began with 5 or 6 steps grew into dozens of steps, features, and pages. The team was extremely patient and put heartfelt effort into making our project a success. Great communication and took a lot of extra time to help me out - more than I could have asked, actually.
Allen Shatten
Councillor
Philatelic Society
Our website (a philatelic society) is a bit unusual. The deliverables met all our requirements. They included some very clever use of WordPress and plug-ins to give us special facilities that we can manage ourselves. After 12 months we reviewed the website and hired Bytegrow to make the changes. This process was very effective and was completed quickly and cheaply.
Dale Fernandes
Owner
Goa Car Booking
After the completion of the project, the business became more manageable and streamlined. The deliverables saved the company a lot of time and helped them focus on increasing sales in various media channels. Overall, they managed the project and communication well with professionalism and quality.
Baha Azari
CEO
Online Replacement Cushions
Hiring their team was the best professional decision I've made for my company. My website traffic went up by 45% after the site launch. Many customers complimented the accessibility of the pricing tool.
Chelsea
Production Manager
Snavely Associates
Bytegrow Technologies has successfully designed a friendly-user website. As a result, the platform has received positive feedback. The team has been communicative and collaborative in providing progress updates. They are attentive and creative in the workflow.
Lee Sheridan
Owner
Love Laos
Bytegrow Technologies has successfully created a seamless and appealing website in a timely manner and within the budget. The team maximized their development skills to exceed the client's business goals. They are prompt, receptive, and communicative throughout the workflow.
Manoj Jonna
Advisor
Ramped Careers
Bytegrow Technologies' efforts led to an increase in both applications and conversion. The team has an efficient project management process and they are readily accessible. Their openness to feedback and top-quality work make them a highly recommended vendor.