Our clients are featured in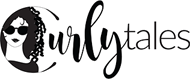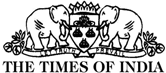 Key challenges faced by small business website developers
Small businesses need the knowledge and experience of professional website developers to handle their website and help in improving search ranking, developing sales funnel, generating leads, sending email campaigns, etc. Websites for startups need to attract new audiences and boost brand awareness. While developing small business websites, these are important NO's to ensure:
Poor brand awareness strategies. Some small businesses fail to understand that building an audience is more important than direct sales. They do not set goals for running marketing campaigns and building a brand awareness. They lack strategies to spread the word about their business and lack building a reputation that customers can trust.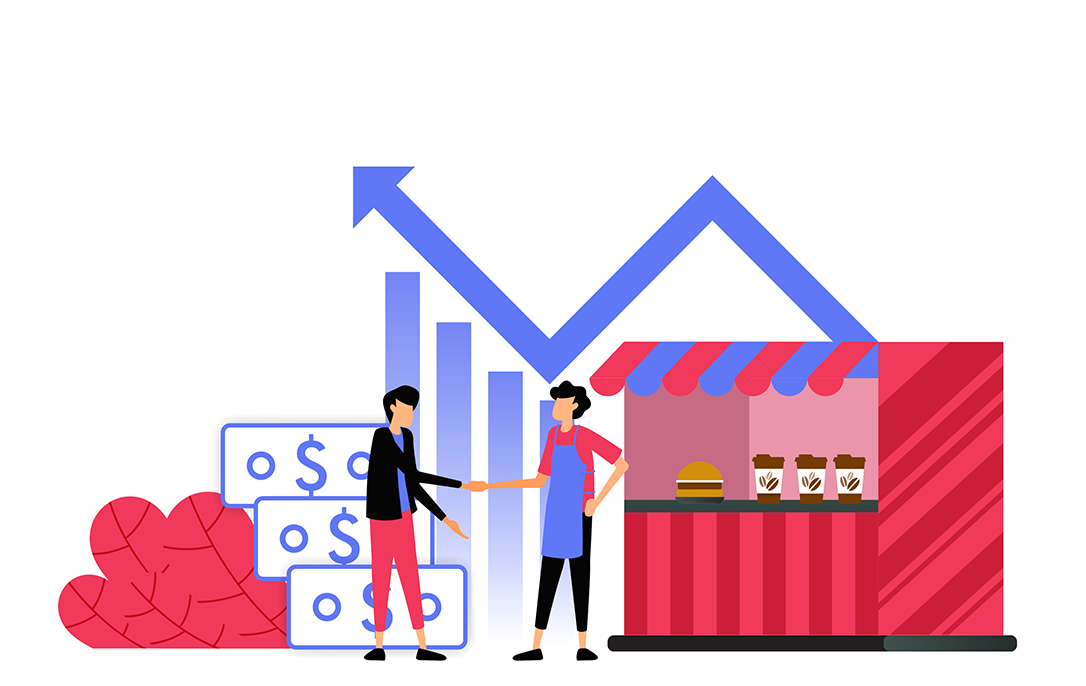 Lack of financial planning. Lack of cash flow is a major challenge faced by small businesses. There is always a requirement of more resources to increase ability, quality and efficiency but businesses lack financial planning which is crucial because of limited resources.
Not having an email list. Small businesses lack trust to move prospects along their buyer's journey to eventually make them your customer. Not having an email list shows inconsistency, doesn't provide market value and most important your products or services do not stay in the customer's mind. Businesses do not understand that email marketing is one of the most effective marketing channels.
No lead generation. A big problem small businesses face is lead generation. Generating leads that are both high quantity and high quality is crucial. Not having lead generation directly affects the sales.
Not managing workflow. Small businesses do not have a systemized process to do the work efficiently. One cannot be everywhere at once as a business leader and managing and ensuring everyone has what they need is a big challenge. Efficient work management is a big necessity which also pays later on.
01
Search engine optimization
Bytegrow's website designs are fully optimized from the technical, on-page to the off-page search engine optimization. SEO is the key to attracting more customers by ranking on the top pages of various search engines. We deliver more visibility, more visitors and generate more leads for your business.
02
Digital marketing
To be successful, websites for startups need digital marketing as it is the fundamental pillar for any business. We at Bytegrow will provide you with the latest top-notch digital marketing services to help scale your business. We work to achieve better results by connecting with new customers and improving sales by marketing.
03
Mobile and web development
Our small business website designs are both mobile and web-friendly. Large number of users prefer browsing through their mobile phones, so our developers design smart websites to run on mobiles as well as PCs to provide customers user satisfaction and easy-to-use websites.
04
Social media management
Social media provides the necessary fuel to get brand exposure and get new clients for your business. Bytegrow helps you manage your social media and engage your audience so that you can save time. Our specialists will manage your social media handles, improve your online presence on Instagram, LinkedIn, Facebook, Twitter etc., and increase your success rate.
05
Website maintenance
Bytegrow offers website maintenance services to maintain and smooth out your online business. We resolve any challenges that your business faces, improve its productivity, optimize the website, etc. Our experts keep a check and propel your business forward.
06
Email marketing
We offer email marketing services to help grow your email lists, design email templates, create and execute marketing campaigns through emails, inform about orders, order tracking, sales and discounts to customers via email, etc.
Bytegrow's small business website development solutions features
Bytegrow's small business websites are custom built by our professional developers, which make your business stand out. We focus on building your brand's online presence and attracting more audiences. Here are the necessary features that Bytegrow curates with your website:
Attractive UI & UX Design to improve customer experience and increase sales.
Easy to Add, Delete & Modify data, content or features to suit your requirements from time to time.
Mobile-Friendly website with a responsive and unique design to suit every customer's needs.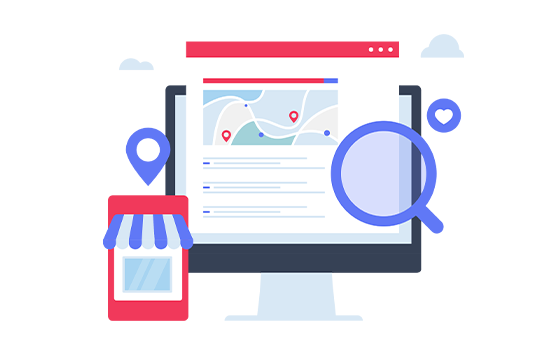 Easy to navigate website to provide a seamless user experience.
SEO-ready website to yield the best results and give you a competitive edge by search engine optimization.
Live integrated chat website to answer client queries and stay in touch to provide necessary services.
Increased web traffic, more visitors and more sales by digital marketing.
Gain popularity and better brand presence with the right social media handling.
Call to action wording to generate more leads.
Determining missed opportunities and finding more markets.
Conversion optimized website design to better sales and increase revenue.
Complete insights and analysis of sales to make data-driven decisions.
SCHEDULE TIME TO TALK
Get free consultation and contact us for your project idea to turn it into a cutting edge digital product.
Small companies we have helped to grow from scratch
Informative Website for EcfoPro
Country: USA
Industry: Advisory Services
Tech Stack: Wordpress, HTML, CSS, jQuery, Ajax, SEO, Figma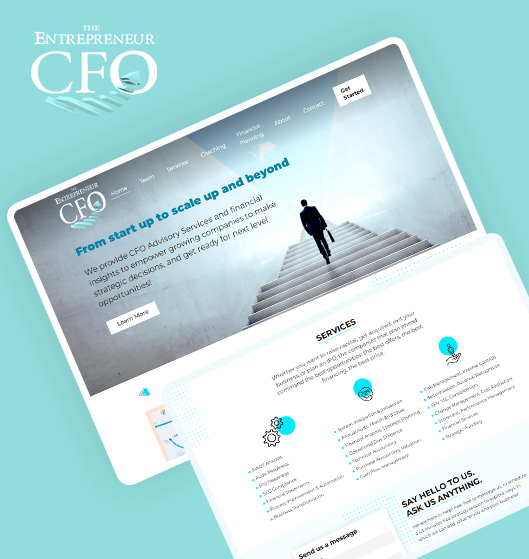 Car Rental Website for Goa Car Booking
Country: India
Industry: Car Rental
Tech Stack: Wordpress, HTML, CSS, jQuery, Ajax, SEO, Inventory Management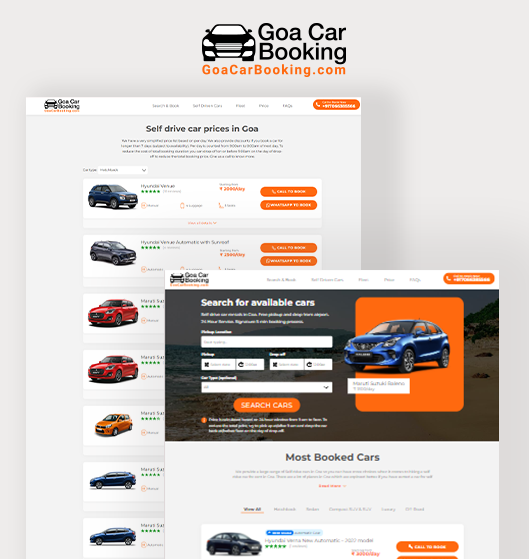 Industry Experience
We have specialization and exposure in a wide array of industry verticals
Industry Experience
We have specialization and exposure in a wide array of industry verticals
Great Reviews
.
97 Out Of 100 Clients Have Given Us A Five Star Rating On Clutch, Upwork and Google
Worked with Bytegrow on a very large and complex website. The project lasted a long time because when we first began, I was not truly prepared and continued to design the site as we went along. What began with 5 or 6 steps grew into dozens of steps, features, and pages. The team was extremely patient and put heartfelt effort into making our project a success. Great communication and took a lot of extra time to help me out - more than I could have asked, actually.
Allen Shatten
Councillor
Philatelic Society
Our website (a philatelic society) is a bit unusual. The deliverables met all our requirements. They included some very clever use of WordPress and plug-ins to give us special facilities that we can manage ourselves. After 12 months we reviewed the website and hired Bytegrow to make the changes. This process was very effective and was completed quickly and cheaply.
Dale Fernandes
Owner
Goa Car Booking
After the completion of the project, the business became more manageable and streamlined. The deliverables saved the company a lot of time and helped them focus on increasing sales in various media channels. Overall, they managed the project and communication well with professionalism and quality.
Baha Azari
CEO
Online Replacement Cushions
Hiring their team was the best professional decision I've made for my company. My website traffic went up by 45% after the site launch. Many customers complimented the accessibility of the pricing tool.
Chelsea
Production Manager
Snavely Associates
Bytegrow Technologies has successfully designed a friendly-user website. As a result, the platform has received positive feedback. The team has been communicative and collaborative in providing progress updates. They are attentive and creative in the workflow.
Lee Sheridan
Owner
Love Laos
Bytegrow Technologies has successfully created a seamless and appealing website in a timely manner and within the budget. The team maximized their development skills to exceed the client's business goals. They are prompt, receptive, and communicative throughout the workflow.
Manoj Jonna
Advisor
Ramped Careers
Bytegrow Technologies' efforts led to an increase in both applications and conversion. The team has an efficient project management process and they are readily accessible. Their openness to feedback and top-quality work make them a highly recommended vendor.