Our clients are featured in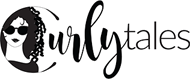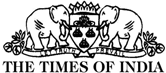 Process Automation
It's as easy as programming a robot to do your work for you. In order to automate mundane chores amongst many apps, Zapier apps can be used instead of writing custom code. By removing the need for human intervention, process automation optimizes a system to improve accuracy, velocity, quality, economy, and ease of use. There are software components, human elements, and procedural steps that all work together to form a fully automated process. Automating a process can cut down on the amount of time spent on repetitive processes and make the resulting data more easily accessible. As a rule, automation makes it so that less human thoughts and efforts are required to complete a job.
Marketing Automation
The term "marketing automation" refers to the practice of using software to do repetitive tasks within the marketing industry. Email marketing, social media advertising, and even media advertising are just a few examples of the kinds of routine chores that may be automated by marketing teams, not merely to save time but also to offer a more customized experience to clients. In today's world, these chores may be completed in a fraction of the time thanks to marketing automation technology. Optimal marketing automation integrates technology, strategy, and a focus on the client. It lets you gradually introduce customized, helpful material to leads in the hopes of turning them into customers, and eventually into satisfied customers who will spread the word about your business.
Reporting System
The phrase "reporting system" is used to describe a broad category of software designed to support business decision-makers by gathering information from many sources, structuring that information into reports, and then managing and distributing those reports. The success of the company depends on its reporting system. Selecting a reliable reporting application is an important step in developing a reporting system. The problem is that the project team and other stakeholders won't have full visibility into the project's status until the organization implements a reliable reporting system.
Multiple Solution Integration
Integration is what you're shooting for when it comes to managing several platforms and systems. You want to unify all of your disparate systems onto a single, manageable platform. By using a Zapier, we can save time and energy that would otherwise be spent on platform management and administration and reinvest that savings into improving our integration. Opportunities can grow substantially with the use of integration technologies. You can benefit from a unified experience across all of your platforms if you outsource your business operations. All of your data is accessible through your hosted service provider, whether you need it for use in a marketing platform, or a supply chain management application.
Building Business Processes
Effective business procedures can shorten the time it takes to accomplish organizational objectives, but they are not easy to implement. Organizations' core functions are their business processes. They stand in for the actions and procedures that make it possible for a company to fulfill its primary goals. Faster goal attainment, lower costs, fewer errors, and more time for employees to focus on high-value work are just some of the benefits that can result from defining and documenting business processes. In addition to helping simplify and enhance a company's operations, implementing specific business processes lays the groundwork for ongoing process development and efficiency.
Low Code Solution Development
To design and build apps with minimal or no coding, one might make use of low-code application development. With the help of low-code application development platforms, companies may create unique solutions with advanced features that are tailored to their particular business models. These platforms facilitate rapid development by providing pre-made components such as code snippets, form and report templates, and built-in interfaces. Because these platforms do away with the need for users to write code for things like frameworks, data modeling, and UI development, users can get started on their applications immediately.








































SCHEDULE TIME TO TALK
Get free consultation and contact us for your project idea to turn it into a cutting edge digital product.
Zapier Services we provide to companies to help them grow from scratch
Industry Experience
We have specialization and exposure in a wide array of industry verticals
Industry Experience
We have specialization and exposure in a wide array of industry verticals
Great Reviews
.
97 Out Of 100 Clients Have Given Us A Five Star Rating On Clutch, Upwork and Google
Worked with Bytegrow on a very large and complex website. The project lasted a long time because when we first began, I was not truly prepared and continued to design the site as we went along. What began with 5 or 6 steps grew into dozens of steps, features, and pages. The team was extremely patient and put heartfelt effort into making our project a success. Great communication and took a lot of extra time to help me out - more than I could have asked, actually.
Allen Shatten
Councillor
Philatelic Society
Our website (a philatelic society) is a bit unusual. The deliverables met all our requirements. They included some very clever use of WordPress and plug-ins to give us special facilities that we can manage ourselves. After 12 months we reviewed the website and hired Bytegrow to make the changes. This process was very effective and was completed quickly and cheaply.
Dale Fernandes
Owner
Goa Car Booking
After the completion of the project, the business became more manageable and streamlined. The deliverables saved the company a lot of time and helped them focus on increasing sales in various media channels. Overall, they managed the project and communication well with professionalism and quality.
Baha Azari
CEO
Online Replacement Cushions
Hiring their team was the best professional decision I've made for my company. My website traffic went up by 45% after the site launch. Many customers complimented the accessibility of the pricing tool.
Chelsea
Production Manager
Snavely Associates
Bytegrow Technologies has successfully designed a friendly-user website. As a result, the platform has received positive feedback. The team has been communicative and collaborative in providing progress updates. They are attentive and creative in the workflow.
Lee Sheridan
Owner
Love Laos
Bytegrow Technologies has successfully created a seamless and appealing website in a timely manner and within the budget. The team maximized their development skills to exceed the client's business goals. They are prompt, receptive, and communicative throughout the workflow.
Manoj Jonna
Advisor
Ramped Careers
Bytegrow Technologies' efforts led to an increase in both applications and conversion. The team has an efficient project management process and they are readily accessible. Their openness to feedback and top-quality work make them a highly recommended vendor.