How to Easily Increase Sales by Customizable Products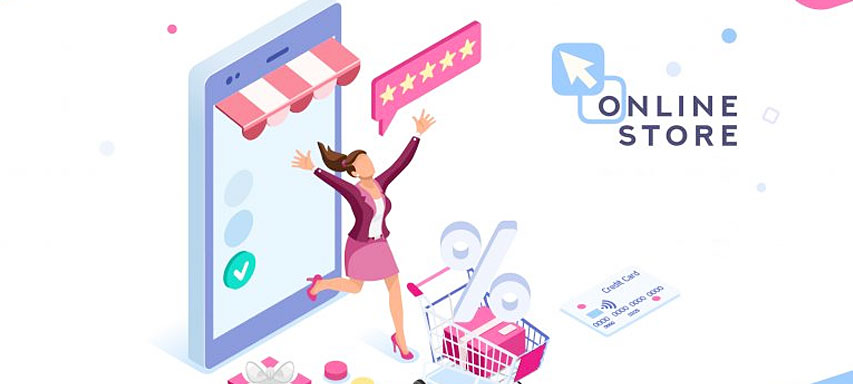 Until a few years back, personalized products were limited to just brands and items like a showcase, gifting items or marketing clothes. Basically, you could count the kinds of products that could be customized figuratively.
As they say, nothing stays constant and everything happens for good. Similarly, in this case, the change in the customization industry has drastically increased and pretty much everything comes with a personal touch now.
The benefit of this contemporary change brings immense value to online business. From the comfort of your house, you can buy a wide array of products.
Now with the market at its peak, with just a click of a button, products are available to come at doorsteps. Almost all online stores have an easy­ method to place an order and boom, the sales increase.
It's time to up your thinking skills and bring an out-of-the-box change in your product. If it's not going to be now, then it will become stagnant and the downfall for the business will be as close to what happened with Nokia's.
A good
website redesign company
with niche products that lets you edit the features, color, shape is an intuitive strategy. Customers would have a personalized feel at home, a full 360-degree view of the product and every moment spent on the website will be worthwhile.
How these top brands in their niche products have aced this practice? This article states exactly how to improve marketing and sales. Let's dig deeper.
1. Online Replacement Cushions
It's incredibly difficult to change the habits of customers. They are rigid with their choices and designs especially when they are planning for their home.
This brand had their goals set for delivering the best way to customize Sofa cushions exactly how customers would like. They have made available all sorts of ways to design.
The biggest asset is that it hasn't filled its online store with a lot. It kept a minimal design and user-friendly way to order.
Choose the kind of style you're looking for. Once that is selected, provide the detailed shape and size.
Choose on the kind of designs and filling (dry foam, high fiberfill or high-intensity foam). Moving forward, you can choose the type of thread as well. How amazing is that? These cushions can also be tied through the loop is sewn if you want but it's completely optional. The different kinds of fabrics are available to choose from. The best part is that the product can be reviewed at all times.
One of the world's largest suppliers of athletic shoes and accessories, Nike is a multinational company.
It has made efforts to reach out to millennials by launching a unique line of t-shirts with cool phrases like "Dope", "Get High". They also provided NBA jerseys, Neon color shoes and many other different ways to sell its products in gigantic amounts.
But the turning point was when it introduced its transformation in customized shoes.
The company received immense appreciation and PR for its detailed and customer-friendly way of selling shoes at the choice of individual level.
It is the first company that came with customization of shoes in such a beautiful way. The website provides options to choose its bespoke shoes sole color, laces, side panel, tongue, heel, and even outsole text.
Essentially, you have the option to tailor each part of the shoes as per your wish at 170$. How cool is that?
Solid Surface is one of the brands that have curated its products at a different level. It is a marketplace that has not only impressed and inspired the industry and has also minted revenue to a great extent.
The decorative surfacing industry has never been this easier for people living in the USA ever since this brand has launched its online store providing bespoke surfaces for kitchen, bathroom, Shower & tub walls even Wall Cladding. Furthermore, places like restaurants, hospitality, retail, healthcare, and education have also utilized their personalized services.
A well-thought-out plan is what gets the business and this company left no stone unturned to deliver an easy way to choose imbibing features like material, color, sink quantity type, width and depth, and even faucet holes positioning sitting at the ease of sofa.
The company never failed to satisfy every shopper. Consider Homeowner, architect, designer contractor or fabricator. They can now skip going to places to get the work done.
No wonder, the online resources could get you started majorly if you decide on building the website with the right set of people.
Personalize your beer bottle labels!
A good quality product gets sold out faster and in quantity, if its labeling is appealing to the customers. Behind the shadow of a doubt, I can't agree more.
The alcohol industry is likely to not face a downfall in the future because it is loved by all. So what's a better investment than designing a bottle label website?
Although it sounds a great idea to have a customized beer bottle label if you look closely it takes laborious work to do.
This company has done its homework in an intriguing way. With the unique design templates, it lets you create labels as you wish. There is no graphic designer required. The front label and back label are designed with the available templates.
If the designs are too limited, there is a "Upload your own image" option available. How smooth, right? There is a reason the company has its brand established and increased sales in no time.
The benefit doesn't end just here. It is cost-effective! You can become a member for just 1$/month and for 8$/month, it offers lifetime access. Not a bad deal, is it?
What do you think of personalized items?
The sole reason large-scale customization initiatives have been taken is that it is unique and increases sales.
But it is not an easy job as it sounds. So a great way to start a business for personalized products is by striking a balance between "This is the most useful thing for customers" and "It is the best way to provide an overall good experience to customers and to business"
Delivering what customers seek is delightful and is a long-term benefit to increase sales but only when there are careful and deep research, planning and testing done.
Still not convinced with the idea? Keep yourself in customer's shoes and think? It not only throws light towards how the same product could be unique for every individual but also enhances loyalty towards the brand.
Invest your mind and money in this game-changing business ASAP before the competitors take over. Don't jump right into it. Take the time on how you want to implement it and have consulate with
Bytegrow Technologies
who has experience in the world of personalized products website to a great extent! Their area of deep expertise will help you to make a choice and move forward seamlessly.