7 Important Ways to Increase Business Revenue with Mobile App Development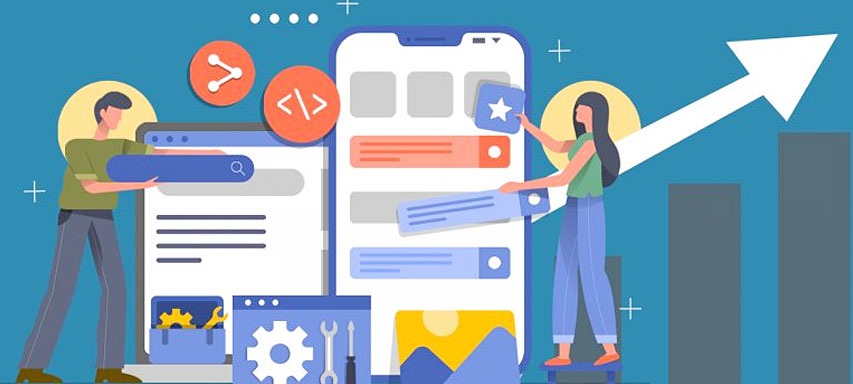 There hasn't been any better device than Mobile phones in terms of easy access and convenience. If you own a mobile app of your business, it's more approachable to your customers. If your brand is yet to join the club of the mobile app, then you're missing out on something big.
Having said that, it's one thing to have a mobile app and another to build it in a way that fulfills your purpose to generate revenue.
With the increasing number of smartphones, you just can't stop at having a website, a mobile app is chosen over browsing the internet.
Did you know? The 500 Merchants that contributed to the generation of 42% of mobile sales came from mobile apps.
The big question is how do Mobile apps lead to revenue generation. Here are some interesting ways to get your app designed:
1. Having An Effective Paid App
The paid version of apps entails users to make a payment before downloading the app. The users can't access the app and its features for free. There is a certain fixed amount that has to be paid against the purchase of the product or service.
Nevertheless, you have to be smart enough to standardize a reasonable amount that will lure the customer. For initial promotion strategies, a discount always makes the customer buy the product.
Don't drive the customer away by keeping an overpriced rate especially when you've just launched your brand.
This is one of the most magnanimous ways to yield revenue with mobile app development. Install some basic features which would be free. Once the user becomes used to it and start liking the app, you can offer them more features that are advanced.
This will increase your monetary value to a great extent. Users would like to pay for the added features.
One good example of it is the VSCO image editing app. Besides its basic filters and tools, it lets the user have a preview of the paid filters so that they would know for what exactly they are going to pay the fee.
To absorb what your app entails completely, it's more than essential to curate your apps with different aspects of different regions. You have to integrate the apps with local languages.
This tactic of localization removes the communication barrier between the customer and the product/service and lures them to use your app. The user-friendliness of the app also takes one-notch up due to the increased understandability.
LTV or Lifetime Value is what you need, to grow the app. The users must find value to your app and accrue subscribes to your platform over time. This will ensure the confirmable support from users over time.
Techniques like deep linking to direct users to the matchable activity of the app. The app must support both
android
and
iPhone
to expand the number of users. A user-friendly app also increases the chances for the user to sustain for long. This includes a simple yet elegant design and relevant content to make users understand your application's functionality.
5. Timely Push Notifications
What are the push notifications? It is an automated message from the application to a user about alerts/updates.
The push notification feature has been one of the most popular and successful features to make sure the customers are engrossed with your products and services at all times. Additionally, it reminds the customers about your newly launched products or services.
This feature saves you from your customer's deleting app and not opening for months. The messages keep reminding them to have a look at it for some reason or the other.
Social media is the sole platform at the moment which is exponentially growing at speeding pace. In fact, according to the latest social media usage compilation, it is so well established that it hit 3.19 billion users in 2018.
Beyond a shadow of a doubt, it is the best platform to get a chance to share the link of your app to the public. Essentially, you attract more users to your products and services. By sharing the links, it becomes easier and faster for users to know about your brand and explore it.
If you invest in mobile app development with a social media sharing option, you attract revenue for the long term. What could sound better than this?
7. In-App Ad Revenue Integration
This is by far the highest revenue generation feature. You'd allow third-party apps to place ads on your application and pay a certain amount to you with every click of the user.
This is the best of both worlds situation for both the parties. You earn revenue via ads and the other company gets leads. But always remember, if you bombard your app with ads, the user would probably either bounce to the third-party app only or delete your application which is not healthy if you wish to increase your revenue.
Apart from these top strategies, other strategies might be fruitful for you or not. Before you invest in it, it is must that you analyze your business and the best-suited way to increase your revenue with Mobile App Development Company. Amongst Mobile App development companies in India, 
Bytegrow Technologies 
delivers responsive and reliable apps with 3 months of free maintenance and support because it believes in quality over anything.