Top 10 Reasons Why You Should Choose WordPress as your CMS platform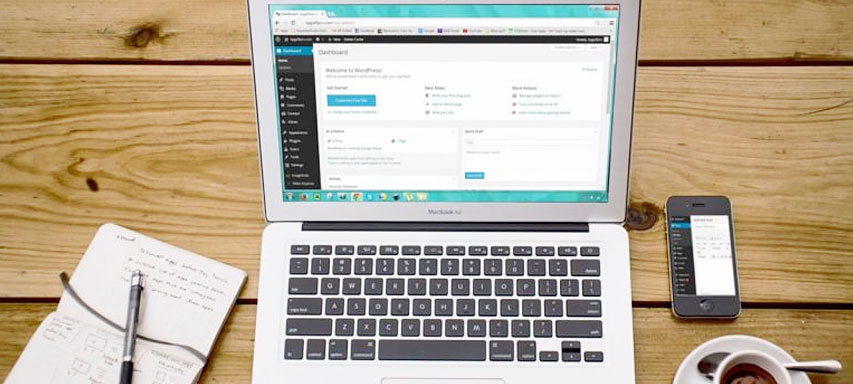 Launched in 2003, WordPress has now managed to become one of the most popular and trusted content management system (CMS) in the whole world. It accounts for more than 60% of the websites that are live on the internet. In this cut-throat competition of displaying business online, people make choices wisely because their image is at stake. And that is why going with the most trusted CMS would help you to fetch results.
People are using it worldwide due to its numerous benefits, some of which are listed below:
WordPress is very user-friendly and can be used even by a layman. You don't need to have any expertise in coding or HTML in order to use WordPress. All you have to do is login and start using it. Once you use it regularly, you will get a hang of it and all the functions would be on your tips.
The reason it is being liked by all the bloggers is its SEO features. Earlier it was just used as a blogging tool, but now it has become the first choice for a content management system. WordPress offers a lot of tools through which you can appear on the top of the search results on search engines. Even Google seems to have a preference for it due to its responsive design.
WordPress is blessed with numerous plugins which extend its functionality. There are thousands of plugins available, most of which are free and hence save you the developer's cost.
With WordPress, you don't have to hire any web designer as there are thousands of themes which you can choose from. Moreover, you can easily apply any theme to give a unique design to your website.
In today's world, most people use the web on their mobile phones. So it becomes important that your website runs smoothly on mobiles as well. Most of the WordPress themes are mobile-friendly that can be easily accessed from any smartphone or tablet.
6. Open source and free of cost
Unlike other CMS, WordPress is an open-source and does not cost you a single penny. Moreover, you don't get any commercial restrictions or limitations.
Being 14 years old, WordPress is a tried and tested formula. With WordPress, you don't have to worry about site crashing or your data getting lost.
In most of the cases when you change your developer, you have to start things from scratch. On the other hand, WordPress is a universal platform that can be assessed by any developer. Hence, you can easily get your work transferred.
9. Supports all types of media
WordPress is one such CMS which supports all types of media, be it an image, audio or a video. You can also link any YouTube video in the content part by embedding the link.
Being open-source, people may mistake it to be highly vulnerable to hackers. But on the other hand, WordPress has a dedicated security team which makes it a highly secure CMS.