5 Reasons Why Hiring A Web Development Agency Is Better Than A Freelancer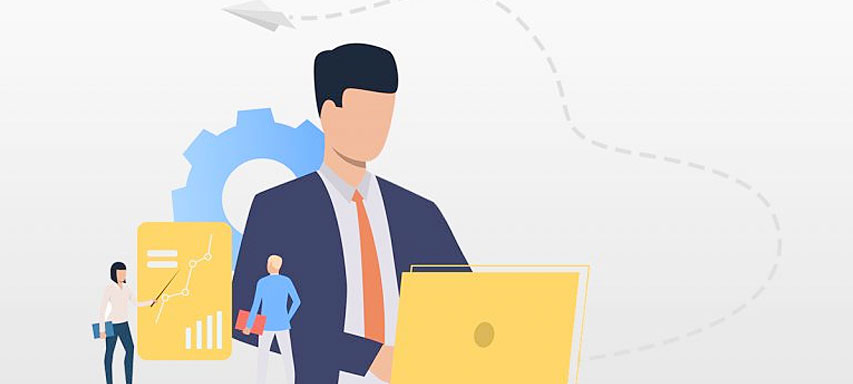 Beyond a shadow of a doubt, getting a website for your business is the best decision. Online presence has a major effect on getting exposure in diverse ways. It makes the process easier for both you and your customers. Whatever your business is, clothing, flowers, jewelry, or a service provider, it is a requisite to reach the masses.
Most businesses, big or small, choose to get a website to save their energy on explaining to the customers what their company does. Apart from this, if it's an e-commerce website, it's the major source of income.
So it's prominently evident that a website is an organized, systematic and easy way of showcasing your business.
But how will you get your website done? Can you build it up yourself? You need to have the web development skills and the time to invest.
You can hire a freelancer. But can you really rely on them and wait until you get stuck in a deadlock. The most common issue faced with a freelancer is they surpass the deadlines and keep running errands to finish the project. Their main goal is to mint money as an individual and slyly avoid to maintain the quality of work. I'm not saying, every web developer freelancer is the same. There are some exceptionally exceptions that are outstanding with the quality of work and professionalism.
That being said, I can't deny that such freelancers are achievable by obstacles. Out of 20, 1 freelancer will turn out to be a complete package who will never miss the deadline, communicate with you timely, will keep quality over money.
For once, let's consider you find such an individual who excels professionally in web development. Now, can you give SEO, digital marketing, and other services that come along with web development to him? You might have to look out for another freelancer for that. Again, the tedious hunt of a reliable freelancer and wastage of time.
Don't forget everything in the world has an alternative. You can hire a
Web Development Agency
to deliver everything you need. They will provide you a package for all your requirements. You can rely on them with your deadlines and it will be worth your money.
I have listed 5 big reasons why you must choose a web development company over a freelancer.
The Web Development Agency works in a timely fashion. The quality of work is always a priority for them. Why? The clients provide feedback on the basis of which the next client hires them. After all, the feedback provided by a third person always works better than the company praising itself.
Although a company will charge you more than a freelancer, at least you will be tension-free that the work is in quality-good hands and no time, energy and money will be wasted in the end.
Especially for small businesses, hiring a web company is essential. You don't want to fall even before you got up. Your website makes the first impression on your potential customers and you surely wish to convert a visitor into a potential customer. They will give you a beautiful responsive website beyond your expectations.
2. A complete team of Designers, Developers, Testers and Digital Experts
When you start to design or redesign your website, there are times when you have to hire multiple individuals for different jobs and it gets difficult to handle them.
Hiring many freelancers may get out of hand to manage and you may face trouble coordinating with them.
With a
web development company
, you get a full team of designers, marketers, developers, web content development, client liaison, and other professional hands. It ensures that every part of the website gets individual attention from specialists.
A company will generally have a protocol to follow in order to deliver the website in the best way possible. If you have a small company and you want to take the business to the next level, a single individual won't help. A web development agency will build you a customized highly-exceptional website that you had envisioned.
3. Get better maintenance and support
What would you do once your website is delivered to you but after a month, you are facing an issue? A freelance developer in such a case doesn't prefer to provide support because they are already engaged with another project and it would only waste their time. While a web development agency fully cooperates and listens to you.
A Web Development Agency spend time to understand your issue and provide quality support. They sometimes provide you the tutorial videos so that you can take hold of your website for the long-run.
Bytegrow Technologies provides 3 months of free maintenance after the website goes up and live.
So in your hard-times, an agency doesn't leave you vulnerable and helpless.
There are reasons why an agency is better to work with than a freelancer. They'll cooperate with you in any set of circumstances.
If you want to sign an NDA or any other documents, they can help you with such things.
Not just this, they assign you a dedicated professional so that you can communicate with them about your needs. A project manager is an organized person that makes sure you don't have to hit your head to take the updates and follow-up with the company.
A freelancer might not show up and pull the plug because of his personal problems. This puts you and your company in a state of high risk.
An Agency (if they want) can't put you in a hanging situation. Their clients are the gods and they are running the whole company at the mercy of their whim.
5. Expert Advice for your Business
Having an amazing website is just not enough, you need to have planned out strategies that will actually work for making your business strong. A Web Development Agency deal with different business types every day. They have a lot of experience and have probably seen a lot of business getting shut down or reaching the top level.
Along with the website, they can also provide you business advice that will change your sales stats. This advice might not be free but it will change your business analytics drastically.
You will never know when an individual doing freelancing today will quit on you. 90% of the freelancers are taking projects just to pay their bills, as a temporary solution.
Apparently, working with a full-time agency will be a breeze.
Bytegrow Technologies
[
Mobile App Development Company
] is always at your doorstep with a handful of amazing experts to serve you with the best
web design services
,
SEO
,
Digital Marketing
, and many more services.