What is The Best Way of Mobile App Development? In-house Development or Outsourcing?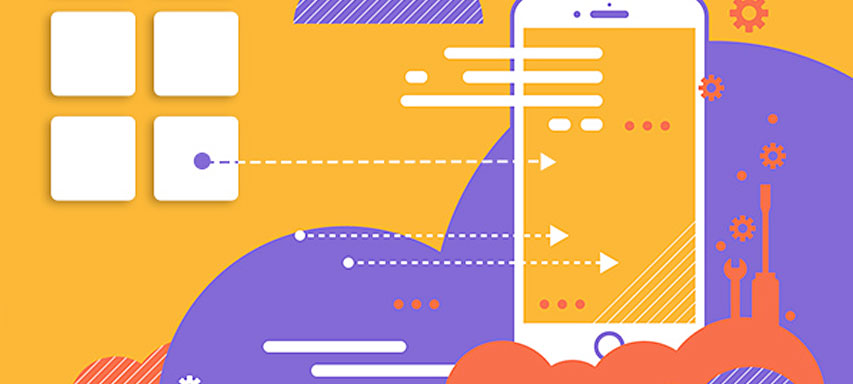 Are you planning on building your business App? How would you get it done? Keep an in-house developer or outsource it?
Building a business app means taking 1 step up to make your business reach heights. It has been recorded that 45% of traffic for the business comes from Mobile apps to Google Search Engines. More traffic, more visibility. After all, what's the use of great business and a beautiful website when it can't reach to masses?
A user rely on smartphones more than desktop to reach out to any industry. On an average, a user would have 50-60 apps in their smart devices and would use around 30 of them on a day to day basis, some would delete it the next moment they installed it because of bad user-experience, while some would just lie dead like a fish inactive despite having solid responsiveness.
A mobile device can make all the difference to a small business, or big business. They carry an immense influence with them and customers are happy to use the services. So you have to be cautious and a strong head regarding the guidelines of your mobile app.
Few bullet points of Mobile App Pros
A good Mobile App Development Agency would build an app in a way that exceptionally outlines all your company's traits in a smart way. It is quite a challenge to be on top in this competitive world, especially with so many good platforms like IOS, Android, Windows and more.
Now that we are aware of why a mobile app is essential for your business, let us also understand why it is significant to get the app development done with the proper source.
In-House Development Or Outsourcing Development?
The answerable was debatable for quite a while. It is believed by many that in-house developers are cost-effective than outsourcing development. However, someone has to break this bubble to get a reality check.
The advantage of having a full-fledged in-house development team is that it acts as a parent for your app. Without a second thought, your maintenance and fixes will be done in a jiffy. Moreover, your other developers can learn the art of building the app from the App Developer. It will address the full utilization of your money. Now you must be thinking, If the in-house development is literally the best, what is the debate about?
I would like to put it into words by suggesting the cons of having an In-house Development.
Yes, the number of app developers dwelling in the market are in good amount. Finding an app developer may seem to be straightforward and uncomplicated, but in reality, it is challenging. Complexities existing in hiring Mobile app developers are many.
I have put forward some factors that break down the things to look into a professional in this affair.
A developer must be aware of the targeted audience and understand in-depth the language of coding needs.
The developer you hire may be good with his coding standards but lack the vision of understanding the projects and what could be worse than an unsatisfied client. An inexperienced developer is one of the major reasons why companies prefer to rather outsource.
A professional who assists you in future solutions is an asset. It is better to clarify your requirements, design, and other ideas that would explain to him your needs.
Your IT Department may know a heavyweight when it comes to the web, but it's a whole different scenario for mobile development. So take the points into consideration and find someone competent.
There are some things to consider before you take a leap of hiring full-time App developers. Company's budget, requirements, future requirements. It is tough to find a developer you match all the requirements. Once you find a perfect developer, boom, you'd burn a hole in the company's budget. The prices quoted by perfect developers are obviously high.
For building an in-house team, hiring a developer may seem to be a task but logically there are other team members that are required like designers, engineers, etc.
To start looking for these appropriate app developers, the long process of hiring increases the cost. It involves a specific skill set and tools. Besides, the additional cost of testing and the final launching also require resources. These factors might sound minimal to you, yet in the end, these costs pile up only to make you feel burdened with cost and stress.
Cutting down on cost, and hiring a cheap developer will lead you to failure. It goes without saying but someone who has amateur knowledge of mobile development will build an amateur app only.
So even if you plan to hire one professional expert and train the other, it won't be a polished app you would get in the end.
To hire someone who is an expert in this field and is reasonable enough, you have to look at other possibilities. Outsourcing the developers is a better option than an in-house team.
Outsourcing App Development
It is a process in which a company contracts with an individual or another company for the services that it requires but won't provide itself in order to focus on the core functions of the company. Outsourcing is done majorly to reduce short-term costs.
For Mobile App Development, you can outsource a freelancer, a small, big or highly experienced agency. Out of many options, it is more reliable than an in-house team. Let's see how
Mobile App Development Agency
The best thing about a Mobile App Development Agency is that it comes in all sizes and you can suit yourself comfortable with them. Yes, these agencies might be high-priced for a small-sized company but it is the best to match your unique needs in a reasonable manner.
An agency is like a third party working for you on your terms and conditions to provide you the best application. Pitching on an app development agency means you get a whole team of varying experts.
Once you decide on an agency, you get a whole team of unconventional UI/UX designers, essential engineers, final stage testers, cooperative project managers, and finally an app who had in your head.
These agencies keep themselves upgraded with the latest technologies and tools. They are highly equipped with knowledge that is required to build an app from scratch.
They are not limited to be paid like a salary. These agencies are open to being paid per hour, per milestone, salary basis or a fixed amount. It is best to get small-scaled agencies and discuss in hand about your budget.
Even though agencies are the best option, Freelancers are even better for someone who is looking out for quality in a low budget. With freelancers, it's more like give and take.
Usually, the freelancers have skills and talent but they are looking out for good projects to build up their portfolio. So they charge small and focus on delivering quality to their clients.
The freelancers survive on the positive feedbacks and long-term contracts. However, professionalism and trust might be at its lowest but not everyone is not the same.
Doing trade of all sorts is not possible with a freelancer, you have to hire different freelancers for different jobs. However, if you are lucky, you'd find someone who would provide you everything required for App Development.
The experienced freelancers charge a bit more than an in-house developer so you have to be smart to talk out. Don't be shy! Talk to them and discuss your budget. In the end, you don't want to exhaust all your money to get one job done.
Although freelancers come with unprofessionalism, poor communication, risk, and mistakes, testimonials, sample work and the confidence of a freelancer can contribute to the success of your business. Choose wisely!
Building a mobile app is an essential yet tedious task for a company. I have laid down the cons and pros of in-house development or outsourcing, it's your time to make a call.
Bytegrow Technologies
is the top
Mobile App Development Company
prevailing in the market to suit best for your business reasonably. We believe in quality delivered in the stipulated time period.