Our clients are featured in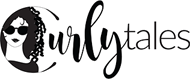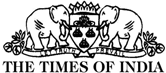 Dividing PSD/ Email Template Conversion
For an email marketing strategy, it is essential to make the template luring in such a way that it gives you maximum leads. At the phase of building template, we understand your requirements and clear our doubts in advance. Our thinking heads ponder to make the best template. We slice out your PSD designs to small pieces and link them to HTML and then make an email template conversion.
Email Template Integration
Our ardent developers at Bytegrow, design professional layouts for Email conversion that can be integrated better with any email marketing software like MailPoet etc. We provide pixel perfect PSD to email template theme conversion service including Notoni, Oliver, Target, Agency, etc. We believe in maintaining the standard quality of our templates and develop custom modules that you need to manage email development service.
Well Structured Coding
We have our expert developers specialized in coding to produce PSD to email template conversion service to our clients. We offer best coding service that develops high performance email template development solution. With inline CSS coding, we provide different properties in the email like font and color, etc. Our email developers offer high performance email template development solution using fascination features of code enlargement.
Platform-Specific Layouts
We, at Bytegrow draft platform-specific templates to convert your PSD designs into responsive email template. We ensure that the mail loads faster on every device client opens up the mail. We consistently monitor email template validity on all platforms like MailChimp.com, CampaignMonitor.com, and more.
Testing and Implementation
With PSD to HTML email template conversion, the emails can be coded to automatically open a web browser and connect to the webpage. We create and send custom built email templates for Node.js and make sure that our email is highly configurable and supports automatic fonts, embedded images, inline CSS, stylesheets, and much more.
Expeditious Loading
Our developers follow fast and smooth approach for providing fast loading speed of the Email templates. The images and markups are optimized to its maximum to gain highest ROI for your business. Since, our developers design latest JavaScript layouts, the loading speed stays powerful.
Why Choose Bytegrow for PSD To Email Template Conversion Services
Our outstanding developers are always ready to convert your PSD into fully-functional email template with utmost services. Moreover, we follow commendable standards for PSD to Email Template conversion. On the basis of your precise requirements, our experts hand code your existing PSD design to email friendly HTML with maximum compatibility across all the major email clients and applications. Let's have a look at the areas Bytegrow hold on to.
Coding Compliances The best email template is the one which is error-free and reaches out to all the clients exactly the way it is supposed to. We follow certain coding standards and protocols to make sure our product is quality-adhered. An effective email template is error-free at both front-end and back-end.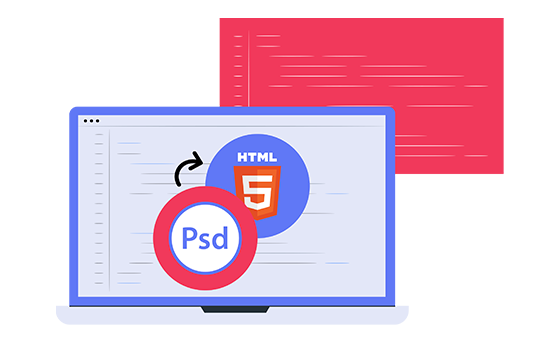 Table Based Design For perfect layout & positioning, we use tables and inline optimized CSS to ensure elongated capability supported for multiple of Email clients such as MailChimp and Campaign Monitor.
Quick Turnaround Time At bytegrow, we perceive the intention of client's money and time. So, one of the top priorities is fast turnaround time. When you send a newsletter, we make note that your emails are sent in time.
Perfect Conversion We deliver the end-product as you envisioned it to be at the time of discussion. We make no compromises in the HTML template of Newsletter. A Pixel perfect reproduction of the template is guaranteed at Bytegrow.
Proven Compatibility We promise that your HTML emails will look indistinguishable to what your PSD template shows on various email clients that we test on. We keep our work transparent and send you the screenshots of every tested email of the clients.
SCHEDULE TIME TO TALK
Get free consultation and contact us for your project idea to turn it into a cutting edge digital product.
Industry Experience
We have specialization and exposure in a wide array of industry verticals
Industry Experience
We have specialization and exposure in a wide array of industry verticals
Great Reviews
.
97 Out Of 100 Clients Have Given Us A Five Star Rating On Clutch, Upwork and Google
Worked with Bytegrow on a very large and complex website. The project lasted a long time because when we first began, I was not truly prepared and continued to design the site as we went along. What began with 5 or 6 steps grew into dozens of steps, features, and pages. The team was extremely patient and put heartfelt effort into making our project a success. Great communication and took a lot of extra time to help me out - more than I could have asked, actually.
Allen Shatten
Councillor
Philatelic Society
Our website (a philatelic society) is a bit unusual. The deliverables met all our requirements. They included some very clever use of WordPress and plug-ins to give us special facilities that we can manage ourselves. After 12 months we reviewed the website and hired Bytegrow to make the changes. This process was very effective and was completed quickly and cheaply.
Dale Fernandes
Owner
Goa Car Booking
After the completion of the project, the business became more manageable and streamlined. The deliverables saved the company a lot of time and helped them focus on increasing sales in various media channels. Overall, they managed the project and communication well with professionalism and quality.
Baha Azari
CEO
Online Replacement Cushions
Hiring their team was the best professional decision I've made for my company. My website traffic went up by 45% after the site launch. Many customers complimented the accessibility of the pricing tool.
Chelsea
Production Manager
Snavely Associates
Bytegrow Technologies has successfully designed a friendly-user website. As a result, the platform has received positive feedback. The team has been communicative and collaborative in providing progress updates. They are attentive and creative in the workflow.
Lee Sheridan
Owner
Love Laos
Bytegrow Technologies has successfully created a seamless and appealing website in a timely manner and within the budget. The team maximized their development skills to exceed the client's business goals. They are prompt, receptive, and communicative throughout the workflow.
Manoj Jonna
Advisor
Ramped Careers
Bytegrow Technologies' efforts led to an increase in both applications and conversion. The team has an efficient project management process and they are readily accessible. Their openness to feedback and top-quality work make them a highly recommended vendor.