Our clients are featured in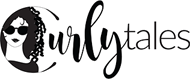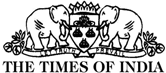 Laravel Integration Development
We are focused to develop applications with simplified syntax and code which are accelerated towards better customer engagement.
Laravel Extension Services
Our very own talented Developers are expertise to explore different Laravel development needs like e-commerce development, payment module etc.
Laravel Multi-Language Sites Development
Our team is expertise to create multilingual web applications(LTR & RTL) easily by making the best out of Laravel Framework.
Laravel CMS Development
If you want to have your own custom CMS Developed or if you feel limited with CMS, we are always available to help you with Custom CMS Development with Advanced Dashboard.
Laravel Ecommerce Integration
We always take care of your choice and create your own custom developed eCommerce store with multiple payment getaways and integrated shopping cart application.
Support & Maintenance
We always take care of your choice and create your own custom developed eCommerce store with multiple payment getaways and integrated shopping cart application.
Why consider us for Laravel Development Services
From few past years, Bytegrow has come across a number of challenging tasks in creating extraordinary Laravel based web applications for numerous business requirements. We have a team of skilled professionals and expertise who have excellent knowledge in Laravel to always render quality work.
Using proven delivery methods,we believe in developing the applications that strictly adheres to the standard coding methods and improve the customer satisfaction level.
Adapted agile methodology to deliver standard quality applications within deadline.
Provide reliable and scalable solutions to our clients at reasonable costs.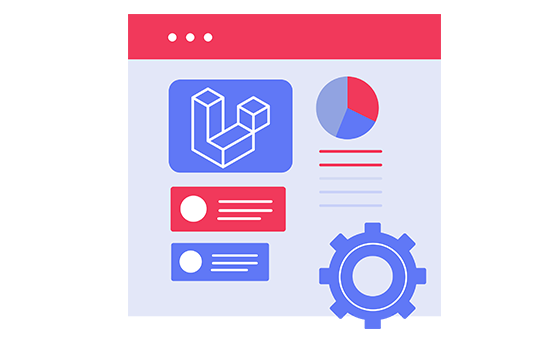 Advantages of Laravel Development Services
High Security To avoid cyber attacks, you need frameworks that safeguard your web apps. Laravel for your web app development has capabilities to provide high-class security.
Enhanced Performance Laravel provides an excellent performance of the web apps. The tools such as Memcached and Redis needs to be integrated within the Laravel framework while developing the web apps as they make things easier for the developers to enhance the web app performance.
Powerful Authentication Laravel makes easy for the developers to create a logic behind providing access to the authorized users i.e. developing authentication for web apps, which is extremely challenging functionality for web developers.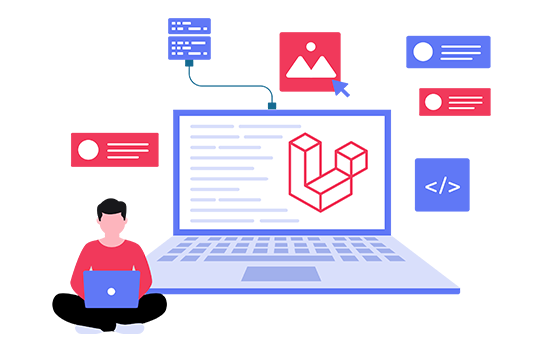 Open Source & Powerful Community One another benefit for you to choose Laravel is that it is open-source. Also, Laravel has a powerful community of developers and development companies that constantly and continuously provide support to make it more flexible.
Database Migration Migrations of databases is another remarkable feature of Laravel framework. These migrations allow the developers to easily undo the changes made to the database.
Developer-Friendly Code The Laravel framework comes up with tools, libraries and even templates that make the lives of developers easy for web application development.
SCHEDULE TIME TO TALK
Get free consultation and contact us for your project idea to turn it into a cutting edge digital product.
Industry Experience
We have specialization and exposure in a wide array of industry verticals
Industry Experience
We have specialization and exposure in a wide array of industry verticals
Great Reviews
.
97 Out Of 100 Clients Have Given Us A Five Star Rating On Clutch, Upwork and Google
Worked with Bytegrow on a very large and complex website. The project lasted a long time because when we first began, I was not truly prepared and continued to design the site as we went along. What began with 5 or 6 steps grew into dozens of steps, features, and pages. The team was extremely patient and put heartfelt effort into making our project a success. Great communication and took a lot of extra time to help me out - more than I could have asked, actually.
Allen Shatten
Councillor
Philatelic Society
Our website (a philatelic society) is a bit unusual. The deliverables met all our requirements. They included some very clever use of WordPress and plug-ins to give us special facilities that we can manage ourselves. After 12 months we reviewed the website and hired Bytegrow to make the changes. This process was very effective and was completed quickly and cheaply.
Dale Fernandes
Owner
Goa Car Booking
After the completion of the project, the business became more manageable and streamlined. The deliverables saved the company a lot of time and helped them focus on increasing sales in various media channels. Overall, they managed the project and communication well with professionalism and quality.
Baha Azari
CEO
Online Replacement Cushions
Hiring their team was the best professional decision I've made for my company. My website traffic went up by 45% after the site launch. Many customers complimented the accessibility of the pricing tool.
Chelsea
Production Manager
Snavely Associates
Bytegrow Technologies has successfully designed a friendly-user website. As a result, the platform has received positive feedback. The team has been communicative and collaborative in providing progress updates. They are attentive and creative in the workflow.
Lee Sheridan
Owner
Love Laos
Bytegrow Technologies has successfully created a seamless and appealing website in a timely manner and within the budget. The team maximized their development skills to exceed the client's business goals. They are prompt, receptive, and communicative throughout the workflow.
Manoj Jonna
Advisor
Ramped Careers
Bytegrow Technologies' efforts led to an increase in both applications and conversion. The team has an efficient project management process and they are readily accessible. Their openness to feedback and top-quality work make them a highly recommended vendor.